Integrative style. Client focused.
Behavior change does not always happen quickly. I strive to meet clien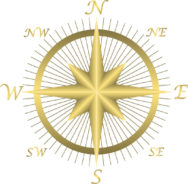 ts wherever they are mentally and emotionally. I believe each of us has inner strength that contributes to our resiliency. I want to help you find the tiniest spark of ability within you and then facilitate the process of fanning that flame until it is burning bright. Effective change comes from focusing on every dimension of your whole person - biological, psychological, social and spiritual.
Tailored to You.
My approach is considered eclectic and integrative. It is tailored to fit each particular client and is guided by four principles that effect change. I work with you to examine what it means for you to be mentally and emotionally healthy. I reach into a full toolbox of different therapeutic modalities, interventions and techniques all designed to spur your healin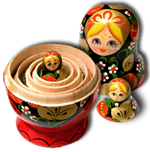 g process. I regularly gravitate toward cognitive behavior therapy, rational emotive behavior therapy, solution-focused therapy, mindfulness, motivational interviewing, existential theory, and cognitive, narrative, and systems therapy. I have also been known to incorporate different elements into sessions, including hands-on sand trays, song lyrics, nesting dolls and movie segments.
Focused on You.
Despite whatever modality may be employed, the core of my practice is client-centered, guided by the four principles and rooted in a holistic, wellness model. I focus on your strengths as a pathway to mental health. Your feelings, perspectives and goals matter most to me. Regardless of your experiences or beliefs, I strive to show you the utmost respect and acceptance and work with you to find the best approach that helps you find meaning in your circumstance in order to help you thrive.
I am blessed to have the opportunity to journey with my clients for a period of time and watch them heal and grow from past hurts into empowered and resilient individuals. It is a privilege to me to help others overcome whatever life challenge they may be facing, learn more effective ways to communicate, build new relationships and discover an inner resiliency they never knew they had.