I look forward to our counseling session.
If you are accessing this page, you either received an email confirming our scheduled session or you are ready to pay for your appointment. You may easily do so online via PayPal's trusted and secured server.
Please click the Buy Now button below. You will then be redirected to PayPal to complete your transaction. Session fees can be found here. If you choose to not pay online, payment will be due at the time of our scheduled session.
Directions for the day of your appointment:
I share office space at The Curtice Center in downtown Littleton. You can be sure that the facility offers a safe, confidential space to conduct clinical counseling sessions. The Curtice Center is located at 5860 S. Curtice St., Littleton, CO, 80120 and is easily accessible by vehicle from surrounding areas. The office is located within a short walking distance from the Littleton-Downtown light rail station serving lines C and D, as well.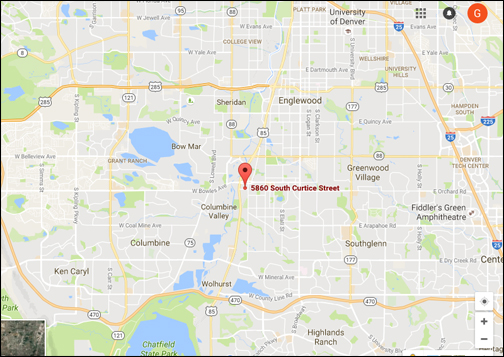 There is plenty of free street parking in front of the building. Once you enter the building, flick the very bottom light switch on the wall (with my name on it!) and have a seat in the lobby. I will come meet you at our scheduled time.
Please take some time to download, print, fill out and copy the necessary forms listed here. We will spend some time reviewing the forms at our first session and can certainly answer any questions that you may have.